The messaging area is used to send and receive messages with existing and potential customers and your colleagues. You can also use it to respond to buyer questions of suppliers and with your contacts across the industry. If the user is signed into tealbook when you post a message or sign in after, they will get a notification. If they do not sign into tealbook, they will get an email letting them know that a message is waiting. Each user can control how frequently these emails are sent, ranging from immediately to weekly or even never.
Checking your Messages
To check your messages, click on the messaging icon in the tealbook menu. All active message threads are shown below the heading "Conversation." You can click on one or type in the name of another user and select them to start a chat.

Selecting frequency of email notifications
You can select the frequency in which you would like to be notified when you get a message from another user by going into "My Account"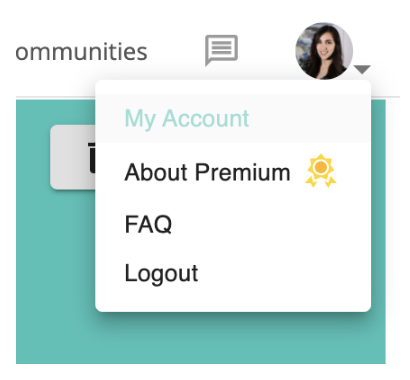 Once you open your account you will be able to see your preferences for email notifications by first clicking on the "pencil" icon to edit your profile. The edit icon is located at the top right corner under your account profile image.
This will then allow you to choose your notification preferences as shown below.
Once you have selected the notification option, please press "Save" for changes to be updated.
Unsubscribe option: You can select the option to unsubscribe from all emails and updated from Tealbook. This may not exclude any important email alerts that tealbook periodically send for system maintenance or updates that would critically affect the users.