Human in the Loop (HIL) Data Collection
Summary
In order to help improve our production data, we have built a human in the loop (HIL) data collection process within the TealBook application[a][b] to allow users to verify profile data and give feedback on search results. The 'human in the loop' user role is required in order to access this new feature.
How it works
Perform a search. If you don't agree with the results returned, click 'Verify' to launch the feedback screen.
The feedback screen appears which allows you to give search feedback on the top 10 results (on the left) and suggest edits to supplier profiles (on the right).

a. To adjust the order of the search results, drag and drop the bar to the left of the supplier logo to move the suppliers to the proper order.
b. Select the three dots

in order to deprioritize a supplier that should not be on the list and provide a reason why.
c. You can also add suppliers missing from the top 10 list by searching our database for the supplier and selecting it from the results displayed. If it doesn't already exist, you can add a new supplier (name and website required at minimum).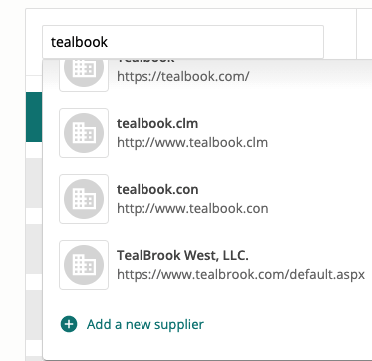 d. To suggest edits to supplier profiles, click on the supplier from the list. This will open up their profile on the right. Select the pencil icon
next to the section where you would like to edit specific information and click 'Save'. Note: If you do not click save your edits will not be captured.

Once you have finished providing all your feedback, click 'Complete Task'. Note: It is important to make all your changes at once as you will not be able to return to the task once you have clicked complete.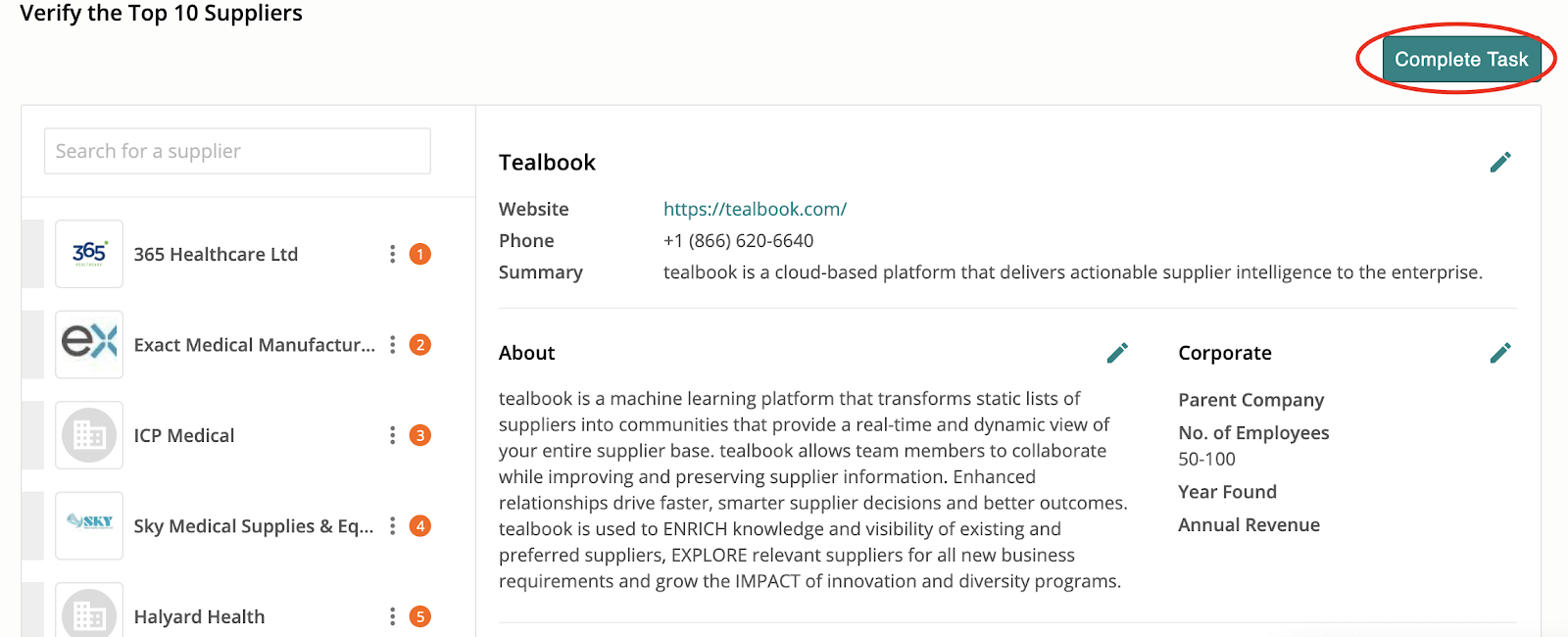 All completed tasks will be captured for action by TealBook

.