TealBook now allows the buyer admin of your organization to set their own default corporate qualification rules. Corporate qualification rules will supersede system defaults:
As a buyer admin, select the three bar menu on the top left of the screen and select Admin
Navigate to the APP CONFIG tab


The above rules allow a buyer admin to set corporate qualification rules on the diversity report for all users at their organization.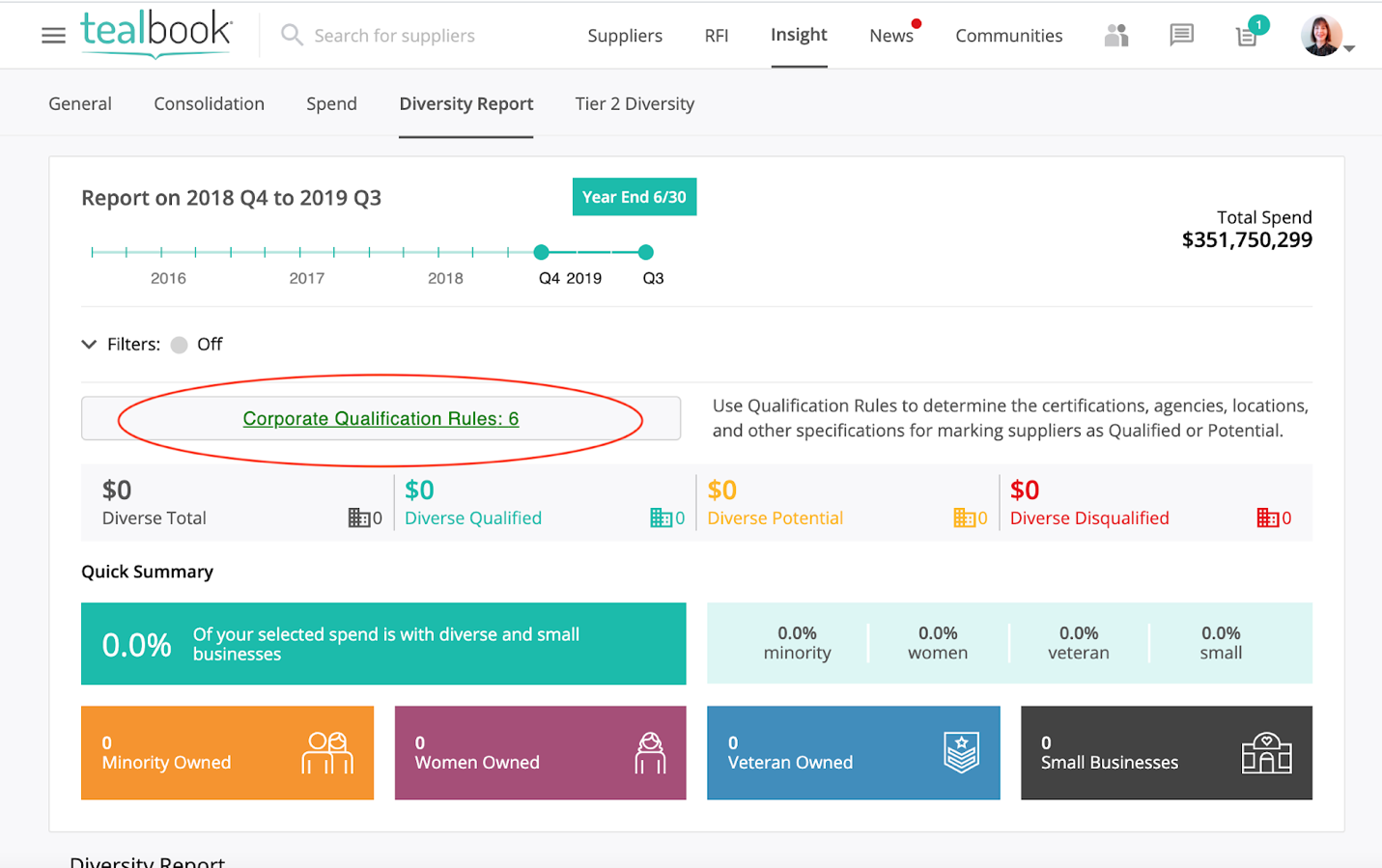 Above screenshot: Corporate qualification rules have been set by a buyer admin
Above screenshot: Corporate qualifcation rules have not been set and therefore system defaults apply.