The teal star denotes a supplier's primary address.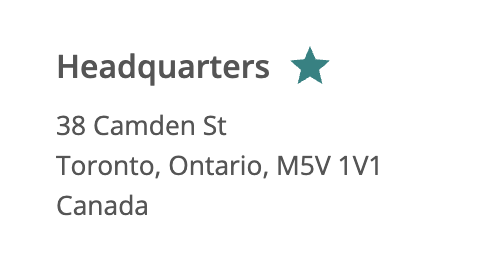 Primary address is assigned based on how and where our AI found a supplier's location from publicly available information. In many instances, this is the address for a company's headquarters.
Because many locations may be listed for a company, our AI attempts to label the headquarters as the primary address, however, due to the volume of publicly available information we harvest, we may not always get it right. If you would like to change the primary location for a supplier, you can work with your company's TealBook administrator or your CSM to make the change. As always, you can also send us feedback through the "Report" option under a supplier profile or by emailing support@tealbook.com.